INEES
Welcome to Project INEES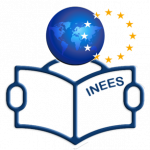 The INEES project represents an innovative method of familiarizing teachers and students in secondary schools with the process of European integration, the EU institutions and mechanisms, and raising the entire society's awareness of the EU through their mutual cooperation and debate.
У четвртак, 15.10. 2020. год., Жан Моне тим Високе пословне школе струковних студија у Новом Саду организовао је Еразмус дане #Erasmusdays. Свим заинтересованим странама, наставном и ненаставном особљу, студентима и медијима, који су дошли да подрже овај догађај, презентовани су циљеви пројекта са фокусом на пружање информација о семинарима и ЕУ Инфо данима који ће бити одржани у средњим школама широм Србије.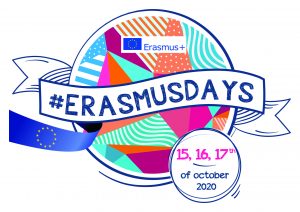 Događaj pod nazivom INEES Info dan biće održan u Visokoj poslovnoj školi strukovnih studija u Novom Sadu, 15. oktobra 2020. godine, od 11 do 13 časova. Događaj je koncipiran u vidu informativnog dana na kojem će članovi tima INEES projekta predstaviti ključne ciljeve, značaj i aktivnosti konkretnog projekta, ali i Žan Mone programa. Svi posetioci dobiće više informacija o mogućnostima korišćenja inovativne web platforme EUTutor, kao i seminarima i EU Info danima koji će biti organizovani u srednjim školama širom Srbije.
Vision
Our vision is to raise awareness and improve knowledge about European Union of teachers, secondary school students and civil society in Republic of Serbia.
Mission
Our mission is to introduce a modern way of educating the population about the European Union, to familiarize teachers and secondary school students with the process of European integrations, the EU institutions and their mechanisms, and to raise awareness of the EU among the wider community through their mutual cooperation and debate.