INEES
Welcome to Project INEES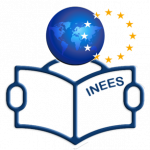 The INEES project represents an innovative method of familiarizing teachers and students in secondary schools with the process of European integration, the EU institutions and mechanisms, and raising the entire society's awareness of the EU through their mutual cooperation and debate.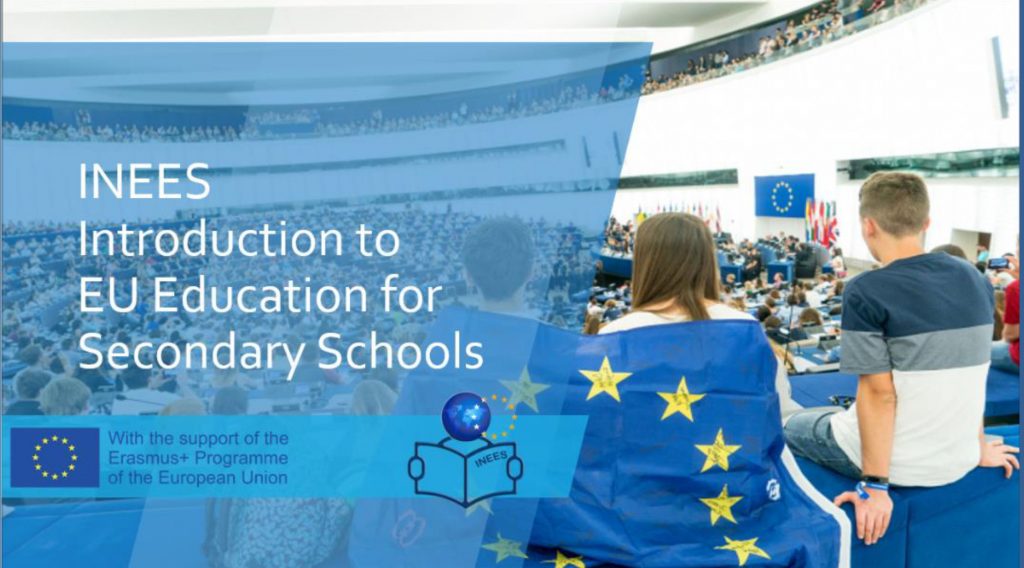 Kao jedan od rezultata projekta, Žan Mone tim Visoke poslovne škole pripremio je Priručnik o Evropskoj uniji namenjen nastavnicima i učenicima u srednjim školama, ali i svim drugim zainteresovanim licima koji žele da saznaju nešto više o temama blisko vezanim za Evropsku uniju i njene institucije.
Članovi projektnog tima dr Jelena Damnjanović, dr Nataša Papić-Blagojević i dr Ana Jovičić Vuković 10.12.2020. godine učestovovali su na onlajn međunarodnoj naučno-stručnoj konferenciji "Economic Development and Competitiveness of European Countries: Challenges of economic integration" koju je organizovala Visoka poslovna škola strukovnih studija u Novom Sadu pod pokroviteljstvom Pokrajinskog sekretarijata za visoko obrazovanje i naučnoistraživačku delatnost. Tom prilikom, prezentovana su dva rada kao rezultat rada na projektu: "The challenges of the Republic of Serbia EU accession – Youth perspectives" i "Youth knowledge about EU topics – Evidence from the Republic of Serbia".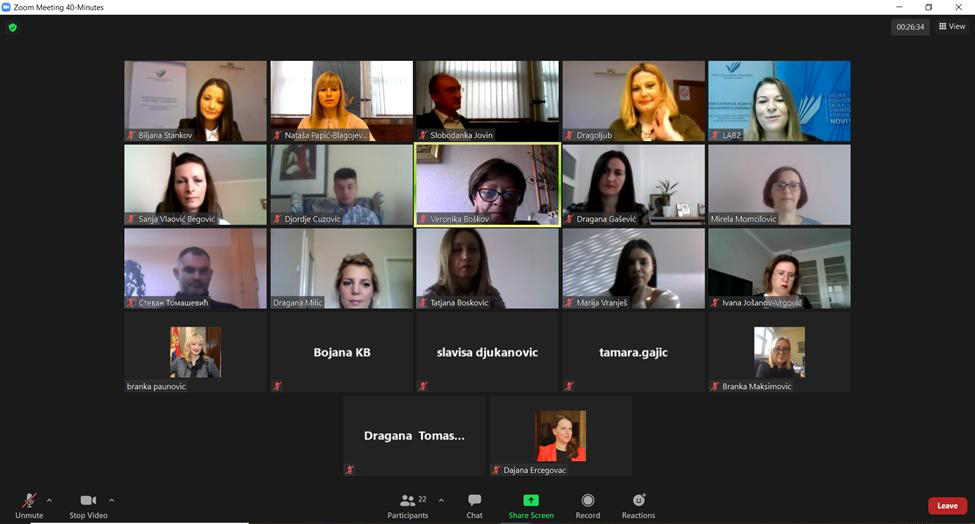 Vision
Our vision is to raise awareness and improve knowledge about European Union of teachers, secondary school students and civil society in Republic of Serbia.
Mission
Our mission is to introduce a modern way of educating the population about the European Union, to familiarize teachers and secondary school students with the process of European integrations, the EU institutions and their mechanisms, and to raise awareness of the EU among the wider community through their mutual cooperation and debate.